Here is a clip from the show The Read. In the audio clip above host Crissle give her take on the controversy over white women tryi more ...
We all know that the summer heat can bring dry hair to our curls and the sweat can bring toxins to our scalp. Try these 100% natur more ...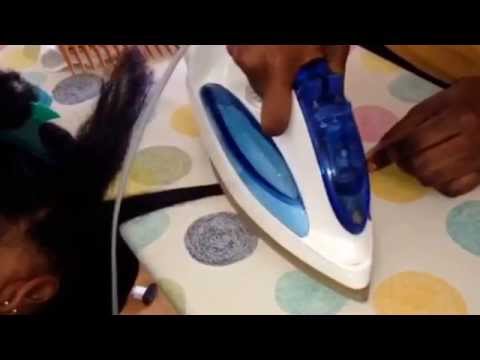 Woman straightens hair with a household clothing  iron. This is the easiest way to get heat damaged hair. Do this at your own risk more ...
In grade school, my schoolmate asked me why my hair was so weird. Growing up with just a couple other black families in New Hampsh more ...
Sweet almond oil is an anti-inflammatory agent that offers moisturizing and softening properties. It can also restore the skin's b more ...
I am loving those Curls! This will be  the go to natural curly hairstyle for my daughter's hair for the hot humid summer mo more ...